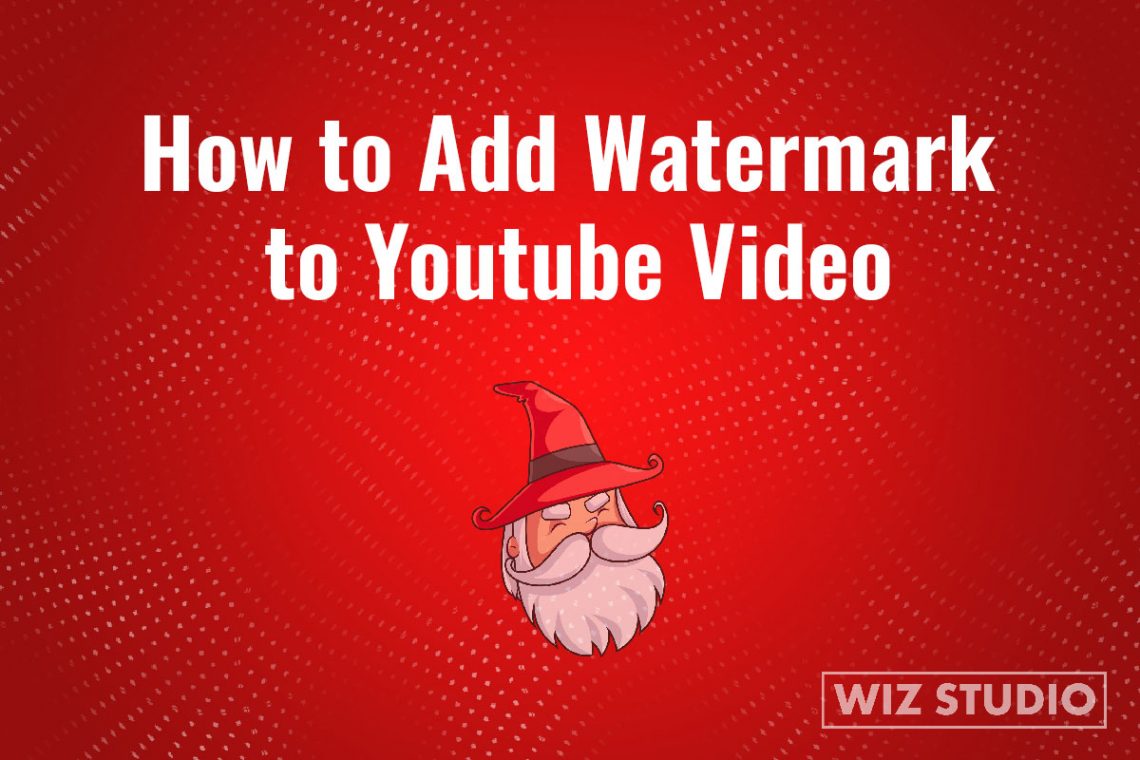 How to Add Watermark to YouTube Video [Custom Watermark]
Watermarking a video on YouTube, along with a custom thumbnail and channel art, is a part of branding your channel and content. This branding effort in turn, improves channel performance and video's visibility.
If you want clear instructions on how to add watermark to YouTube videos, continue reading this post.
Here is what we cover:
How to add watermark to YouTube video
Watermarking options in YouTube Studio
YouTube watermark requirements
Why watermark a YouTube video
How to make a custom watermark
How to remove YouTube watermark
Should you watermark YouTube videos?
Feel free to jump right to the section which interests you most.
How to Add Watermark to YouTube Video
If adding a brand watermark to a video is all what you need, then, follow the steps below to put up a nice looking YouTube video.
Sign in to YouTube Studio.
Select "Customization", then, "Branding"
Upload an image (channel logo or your profile icon if you do not have a logotype). Click "Done"
Choose display time: End of Video (a), Entire Video(b), Custom Start Video(c);
Click Publish.
Video Tip: Cannot find where the exact button is? Watch a video to learn how to add a logo or channel image to YouTube videos.
Watermarking Options in YouTube Studio
Adding a watermark creators can choose if they want the watermark to appear at a specific time, from the beginning, or remain for the duration of a video.
More specifically, the "End of Video" means the watermark appears at the end of a video (typically a few seconds before a video ends).
Choosing "Entire Video" as an option would make a watermark remain throughout a video.
Watermarked videos with a "Custom Start time" have watermarks appear at any time while a video is playing.
YouTube Watermark Requirements
Watermarking a YouTube video is beginner-friendly, yet there are certain criteria for an image you upload as a watermark. It can be any image and not a logo only.
YouTube watermark ratio is 1:1 (the image is squire in size).
Branded watermark images should weigh less than 1 MB.
The image resolution must be 150*150 pixels or more
Frequently Asked Questions
Why watermark a YouTube video?
Adding a branded watermark, viewers could subscribe directly to your channel from their computers. Once the watermark appears on video a user hovers over it and sees the Subscribe button. When the user clicks on the watermark he/she is transported to a channel page.
Note, this feature won't work on mobile. Even though the watermark appears on video, it is not clickable on smartphones.
Can I watermark any video on YouTube?
No. You cannot watermark kids' content. Moreover, once you set videos as made for kids, viewers won't see watermarks you've added before. If you want a watermark to appear on video, uncheck "Made for Kids" in YouTube Studio.
How to make a custom watermark?
A custom watermark is any image or logotype you use for your channel on YouTube. If you don't have any images yet relevant to your channel, you can make one using Canva, a free design platform for social media posts, logotypes, thumbnails, banners, etc. While there are many free logo makers online, most of them do not allow you to download an image for free. This is frustrating to spend hours creating an image only to find out that to save the image to your device you would have to pay a few dollars, right?
How to make a custom watermark for YouTube with Canva?
Sign in/up to a Canva account.
Click "Templates" from your dashboard
Type "logo" into the search
Select from the templates and click on it.
On the template page you can change the color palette, fonts, add and remove styling elements like stripes, circles, etc.
Once your branded watermark looks like something you may like, hit the "Download" button.
Now, since you've learned how to add watermark to youTube video and made a custom watermark, it may be time to head over to YouTube, right?
How to remove YouTube watermarks?
If you want to remove a watermark from a YouTube video, you should follow these steps below.
Sign in to YouTube Studio.
Click on "Customization" from the dashboard.
Click "Branding" from the top bar.
Under Video watermark click "Remove"
Click Publish.
Check a video to make sure the watermark does not show up.
386
1
0
cookie-check
How to Add Watermark to YouTube Video [Custom Watermark]