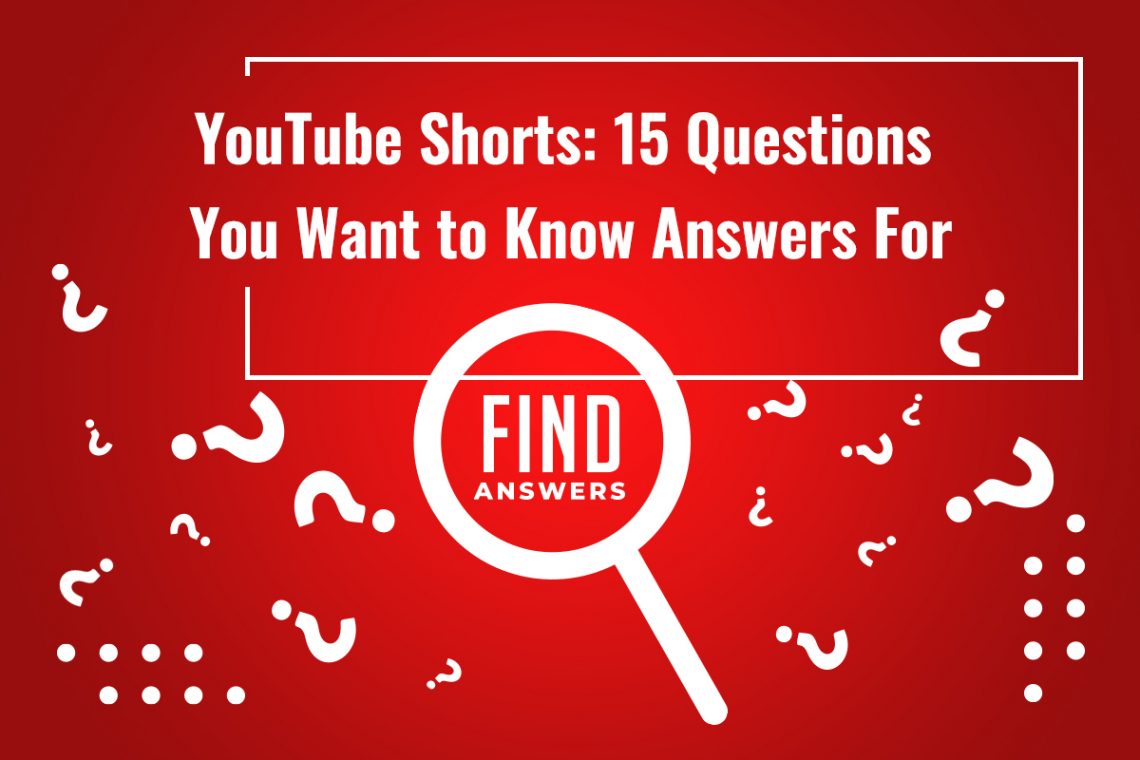 YouTube Shorts: 15 Questions You Want to Know Answers For
Have you ever googled what YouTube Shorts is, and how to use them?
So do we, until challenged to learn all about YouTube Shorts, TikTok's new rival, and possibly, a new way successful YouTubers create their content.
As a newly released feature, the Shorts camera is currently in beta and only available in India for Android users. Not much of a widespread use, huh?
After a decade of both successful, and failed features like the star rating system, bulletins, groups, video responses, and friends lists rolled off, YouTube is careful with its new additions. Introduced on September 14, 2020 in India "a new way to watch and create on YouTube", YouTube Shorts is most likely to stay. And before it's gone just like the star ratings and the honor badges (remember the old days of YouTube?), you better try your luck creating fun short videos on YouTube.
How do you do that? Let's dive right in!
What Is YouTube Shorts?
YouTube defines the newly released short-form video format (Shorts) as "vertical videos up to 60 seconds long". Does this mean any short videos are called YouTube Shorts?
Factually yes. Have you ever uploaded seconds-long short videos to YouTube? You might have seen an increase in views because of the Shorts rolled out.
But, in truth, YouTube short videos are a new way of recording and editing live videos using nothing but a smartphone. Announced in mid September 2020 for millions of Indian creators, Shorts are planned to harbor 20 million TikTok creators left out when the app got banned.
Uniquely for beta version in India, YouTube introduced the Shorts camera and a handful of editing tools like speed controls, timers, and the option to add music to clips. For now only available for Android users in India, Shorts with its mobile-only focus on filming and editing is nothing but a replacement to TikTok.
Wondering what is a vertical format? YouTube Shorts video ratio is 9:16.
Why YouTube Introduced Shorts?
Sipping through the announcements and speculations, it's easy to see short videos' potential. WIth smartphones becoming complex and lives turning mobile, users no longer wish to spend hours watching uploads.
But, is YouTube the first to get into the Shorts business?
With the ever-growing popularity of TikTok, not only YouTube, but all major social media platforms are experimenting with short video content.
August 5, 2020 – Instagram Reels are introduced
August 2020 – Facebook is testing its new short videos feed (yes, again in India)
Nov 23, 2020 – Snapchat announced its Spotlight feature where the best Snaps of up to 60 seconds long could earn money.
Are Short Videos Any Good For YouTube?
Let me give you a biased opinion – a bunch of YouTube Shorts is actually better than a couple of hour-long videos. Before you say any "no", let's count the most logical explanation to this.
First, the very nature of Shorts is high-speed. Think of that 5-min sketch you have to jam into a 60-second long video. I'm sure you want to cut as much crap out of it to leave pure value. So, shorter content implies less fooling around, more character, and emotions.
Second comes the context. Ever thought what pushed TikTok to stardom, and would it be the same if comedy skits, cringe videos, and dance challenges took longer than 15 seconds?
For those who instantly think that YouTube Shorts is just another TikTok clone, it's not. With a much bigger and diverse audience, YouTube has a tiger grip on short videos.
In a word, Shorts is another way to gain more views and show behind-the-scenes, to ping the illusive YouTube algorithm. Even though you won't gain as much watch time despite a great deal of views.
How To Use YouTube Shorts?
Are you a big fan of shooting short and catchy videos with nothing but your smartphone? Want to know how to use YouTube Shorts the right way?
Read along to find out how the newly introduced Shorts benefit creators and artists on YouTube.
How To Get Started With YouTube Short?
Before we cover the steps, you have to know that YouTube Shorts are meant for mobile-first users. So, if you are googling how to make YouTube Shorts using a laptop, you won't find the answer you want. But, there's a way I've explained the lines below.
To Create YouTube Shorts On Mobile:
🔻 Step 1. Sign in to your YouTube account.
🔻 Step 2. Tap the Plus icon at the bottom of your screen to see options.
🔻 Step 3. Creators in India will see the "Create a Short" option alongside "Upload a Video" and "Go Live". All other creators can tap "Upload a video" to choose a pre-recorded one from their gallery or to record a 60-second clip with a smartphone camera.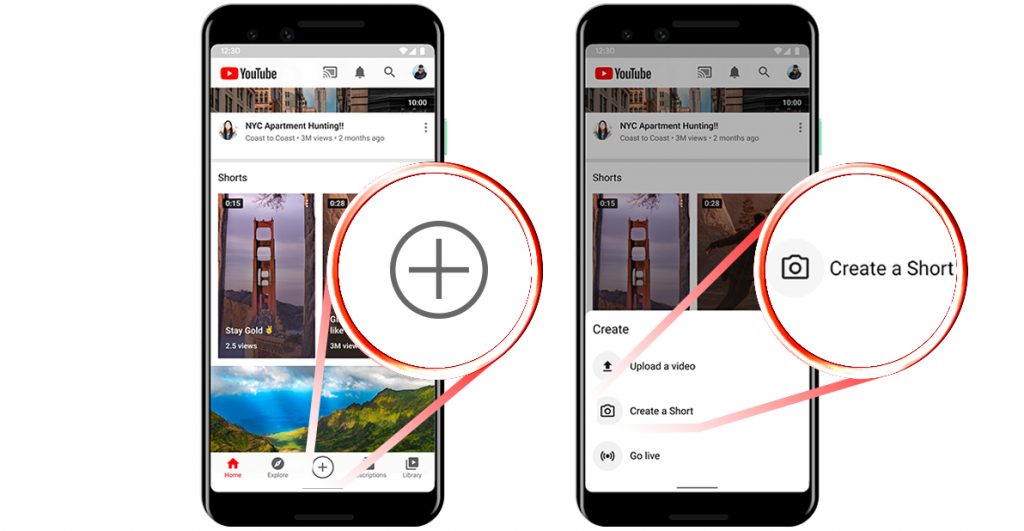 🔻 Step 4. Once you are done recording hit the checkmark button to confirm the recording. You will be transferred to a page to "Add details", like a video title and description, set privacy settings, add location, and choose a playlist (if any).
🔻 Step 5. Hitting "Next" you will have to confirm if a video is made for kids or not, and if it is age-sensitive (meaning users only over 18 could watch it).
🔻 Step 6. And again tap "Next", to start uploading your video.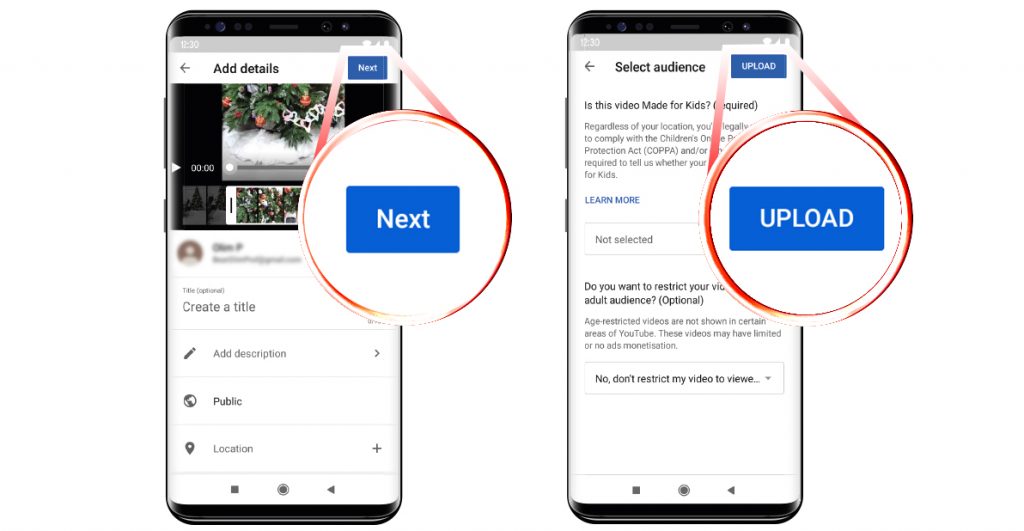 Note, to this date only Android users from India have full access to Shorts camera, and additional features like adding music, changing the speed, and setting up a timer.
How To Make YouTube Shorts On PC?
Do you still want to make Shorts using a PC? Here is how you can make most of YouTube Shorts using both a smartphone and PC. The only thing you need before uploading Shorts from your PC is a certain video pre-recorded and saved on your PC. The video format can be horizontal (we will change it later on).
⬇️ Step 1. Download and install OBS Studio on your PC
⬇️ Step 2. Open OBS Studio and click on Setting from the bottom right menu.
⬇️ Step 3. Select "Video", then set Base (Canvas) Resolution to 1080*1920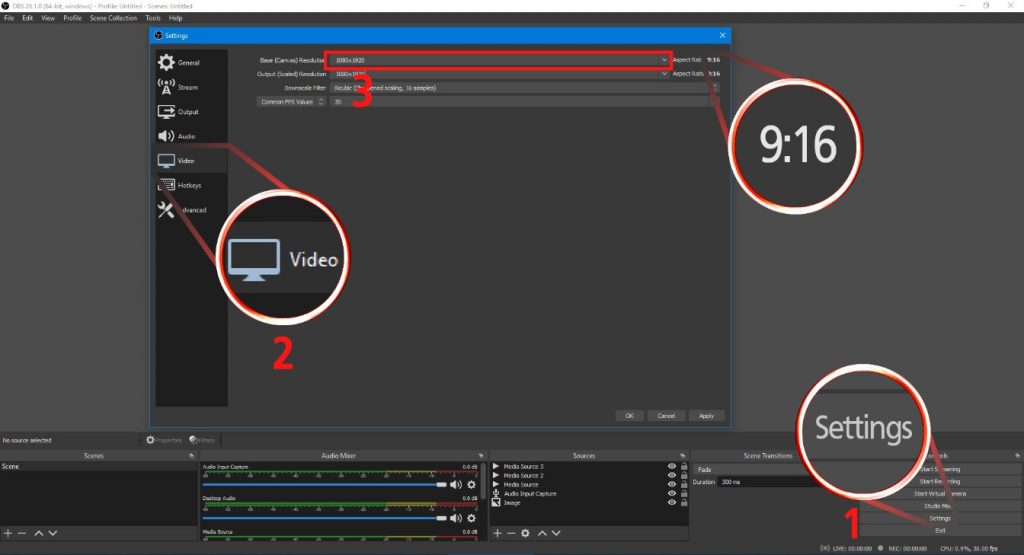 ⬇️ Step 4. Set the Output (Scaled) Resolution to the same numbers (1080*1920)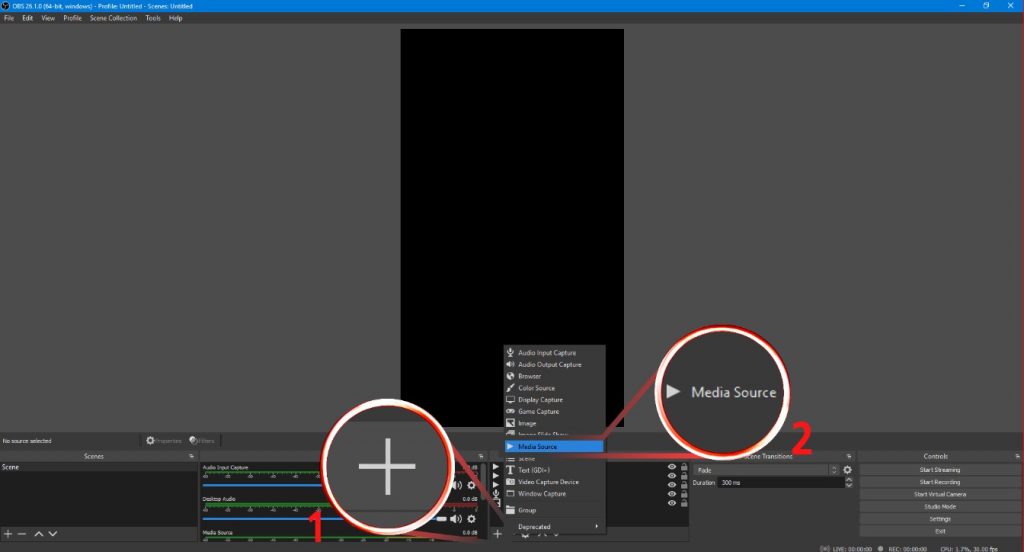 ⬇️ Step 5. Now, as your screen is set vertically, you can upload a video by clicking the Plus icon from the Sources tab in the bottom right corner of your screen (next to Scenes).
⬇️ Step 6. Click "Media Source" then, click "Create New" and "Okay".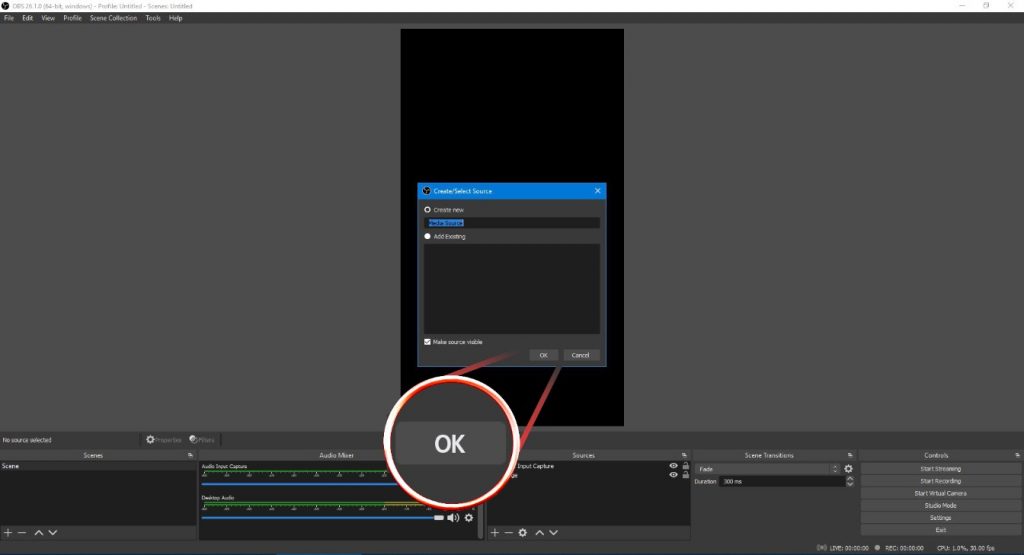 ⬇️ Step 7. Enter the name of the local file and click "Browse".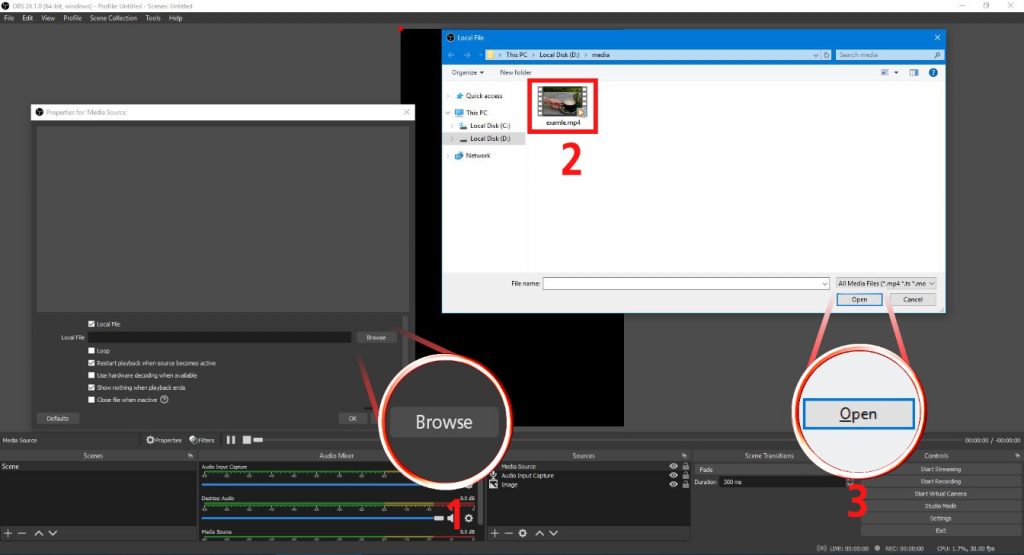 ⬇️ Step 8. Drag to the left or right to adjust the size of a video to a vertical frame you have.
⬇️ Step 9. Click "Start Recording" and "Stop Recording" within 15-60 seconds.
This is your first Shorts on PC. But it's far from over.
⬇️ Step 10. Save the video on PC, and upload it to your smartphone. Repeat the steps listed above in "How to make YouTube Shorts on mobile".
In case you want to know what YouTube Shorts resolution is, it is the same as for any other video on YouTube. Just swap the numbers for a 9:16 ratio. Full HD mode is preferable for Shorts.
1080p: 1080×1920
720p: 720×1280
Woah! Frankly, I would've made my Shorts on mobile rather than go through the 16 steps (10 steps on PC plus 6 steps to upload Shorts from mobile). What do you think?
Can You Monetize YouTube Shorts?
The short answer is no. YouTube Shorts are currently in beta, and won't run ads on them, or generate revenue from Premium subscriptions.
To make matters worse, whatever the number of video views are, you won't rock the watch time record. Sadly. Even a million views would bring little value if the sole goal is to gain 4000 watch hours and become a YouTube Partner.
On the bright side, subscribers gained through Shorts add up to the overall subs count on the channel.
Can Anyone Make YouTube Shorts?
Yes. On its support page, YouTube states " All other creators are encouraged to upload short vertical videos (up to 60 seconds in length) and include #Shorts in the title or description (if applicable) to get started with Shorts."
While it lacks functionality when it comes to adding music, timing, and speed control, creators from anywhere in the world can experiment with Shorts. Though without the Shorts camera.
Wondering how to get started with YouTube Shorts? You might have missed it, but I've put my best words forward to show you how to make Shorts just lines above.
Mind going back to run your eyeballs over again?
Are All Videos Under 1 Minute Counted As YouTube Shorts?
Yes, and no, depending on who you trust more 🙂
I've gone all the way through recording a standard video, resizing it into a vertical format, then, hashtagging the #Shorts, and uploading to YouTube.
It all went well except for one thing, showing up in the YouTube Shorts section.
As for YouTube, YouTube Shorts are vertical videos up to 60 seconds in length. Taking it literally, any video within one minute range will show up not only on a channel, but on the homepage Shorts shelf.
Now, if you live in India and are at advantage of using the Shorts camera, you have to know exactly if videos of under 1 minute count as Shorts.
Would you share experience with us, locked from the elusive Shorts camera features?
How To Add Music To YouTube Shorts?
If you are a lucky Android user living in India adding music to Shorts is a no-brainer. You will see the Add music button at the top of the screen once you turn your camera on to record a Shorts video.
Then, tap on the song you want to add to your video from the music library open to you. Hit the "Done" button to confirm the choice.
For those like me fooling around with Shorts from the other side of the ocean, adding music to a short video is no different than adding music to a standard 15-minute recording.
First upload your video from mobile phone to YouTube.
Step 1. Log into your Creators Studio from a computer (note, YouTube no longer allows you to change audio tracks from the mobile version of YouTube.
Step 2. Select "Videos" from the dashboard on your left, and click on the video you want to add music to.
Step 3. Click "Editor" and hit the Plus icon under the Music () icon.
Step 4. Found the song you like? Click "Add" to see the song in a blue box in the Editor.
Step 5. Drag the box to find the moment you want the music to start. You can select several audios and play them one after another.
Step 6. Click "Save" when you are done.
How To Add Thumbnails To YouTube Shorts?
The big question is can you?
While Shorts are meant to show the raw unedited clips, it is still possible to add thumbnails for verified users. Just as any creator would add a video thumbnail, you can first upload YouTube Shorts from your smartphone, and then add a thumbnail to it from the desktop.
To add thumbnail to YouTube Shorts:
Step 1. Upload Shorts from mobile following the 6 steps described above.
Step 2. Log into YouTube Studio from a desktop.
Step 3. Find a short video you've just uploaded and click to edit it.
Step 4. Once inside video details, click "Upload Thumbnail" under the "Thumbnail" section.
Step 5. You can also set a screen from a video as a thumbnail.
YouTube Shorts vs YouTube Stories: What's Best For You?
Wondering if YouTube Stories or Shorts would be your best bet?
We'll get this out of your plate setting the goals right.
Despite, or perhaps, because of its popularity, YouTube Shorts from some creators are getting harder to rival for others. Yet, the Shorts biggest attraction is not an immediate hit but its relatively longer shelf life.
Unlike the Stories that last for 7 days only, Shorts presumably have no expiration date. At least for now, YouTube has no intentions of setting the timer for Shorts. In the same manner, YouTube Shorts have no eligibility requirements, while Stories are only allowed for creators with 10 000+ channel subscribers.
So, new creators are welcome to upload Shorts.
| | | |
| --- | --- | --- |
| Feature | Shorts | Stories |
| Video length | Up to 60 seconds | Up to 15 seconds |
| Expire in | Never | 7 days |
| Eligibility requirements | No minimum requirements | 10 000+ channel subscribers |
| Have Subscribe button | Yes | Yes |
| Comments last for | Lifetime of a video | 7 day, but creators can see from YouTube Studio for 30 days. |
| Viewers see views, likes, comments on video | Yes, viewers see likes, dislikes, and comments underneath a video. Creators see stats from YouTube analytics. | No, only creators see views, likes, and comments at the bottom of the Story |
| Good uses | Teaser video for a main video,Share series of tips,Make entertaining videoQ&A video | Behind-the- scenes processQuick Q&A videoComment-response videoStatus updates |
| Monetization | Not available | Not available |
Viewers can see how many views a certain video has by tapping on the channel icon. From there you will be taken to the Short videos page with all existing Shorts that a channel has created.
YouTube Shorts Pros & Cons
If you think you've found a gold mine tapping into the new Shorts feature, I may disappoint you. Like any feature in beta, it has significant limitations. Let's count the cons of YouTube shorts before the biggest pros are summed up!
Cons Of YouTube Shorts
Shorts camera is only available for creators in India using Android. Sorry iPhone and iPad users you are not seeing the Shorts camera lens at this stage.
Creators from the U.S., Canada, and elsewhere making YouTube Shorts cannot add music, use speed control, and timer while shooting from their mobile phones.
YouTube Shorts monetization is not available at this point.
Watch time does not count towards Partners Program eligibility.
Pros Of YouTube Shorts
Easy to make for new creators.
No minimum requirements (hey, isn't it time to start making them right away?).
Searchable, and can generate tons of views if optimized for the right keywords.
15-second teaser videos with the link to a main video can bring more views and boost retention of longer videos on channel.
Have wider reach and retention than longer videos.
Will last much longer than Stories, just as your regular uploads.
Finally for viewers, who treat YouTube as an easy escape from a daily routine, a mentor, or a way to speak their minds to hundreds of others watching similar content, here's how to make most of Shorts.
How Do I Watch YouTube Shorts?
If you are a regular user of YouTube, you might have noticed already suggestions to watch Shorts in your feed. Appearing somewhere below the Top news tab, Short Videos tab features popular content which in 99% of the cases matches your interests, and content you previously watched.
To watch YouTube Shorts, you can login to YouTube account and go through your feed to find the Short Videos tab with a handful of short videos to watch. Note, there are not many Shorts you can see without tapping on.
Once you tap on one of the Shorts, you will see more Shorts suggested to you. From there you can swipe up to watch the next short video, or skip a bunch of them all along.
I might be wrong, but 50 videos seem to be the one-time limit for Shorts. The swipes will stop with the 50th video. Disappointed? Don't be! Hundreds of Shorts are released to YouTube each minute, so there's plenty of content for you to watch.
If you have already watched all 50, try to switch to another Google account, subscribe to a couple more channels, or simply refresh your feed. You will see new YouTube Shorts along with those you've already watched (drives me mad at times 😁)
Also, you can watch all YouTube Shorts from a certain channel by tapping on the channel's name while the short video is played. YouTube will take you to a YouTube Shorts section, where you can watch as many short videos as this channel has uploaded.
10 Best Shorts On YouTube
Now is time for a dessert! Watch these Shorts that blew off everyone's mind on YouTube. And here they go – the top 10 YouTube Shorts to watch right now.
#1 Elevator vs. two year old – 104 million views
The one and only YouTube Shorts from Laura Mackedanz has generated 104 million views and over 800 thousand likes. The proof that Shorts make the "million views" mantra possible for even a small channel with 137 thousand subscribers and only 3 (!) videos.
It's worth noting though, this video has been uploaded 2 years ago and seems to gain much from the latest YouTube feature.
#2 Birth of a rabbit (Fake Trick) – 137 million views
Since childhood, as humans we are fascinated with weird and wonderful bunny rabbits: from Alice in Wonderland to Zootopia. Mama rabbit is no different, right?
For sure, the creator of "Cute Kittens / Cute dogs / And / Cute other" channel with 362 thousand subscribers knows the tricks of the trade. Did you get hooked?
#3 Scariest to physically hardest: Birmingham water challenges – 216 million views
Have you ever thought about what type of videos get you hooked? I bet all things jumping, like BASE jumping, skydiving, and rest are on your list. If they haven't yet, they will. Soon as you watch this YouTube Shorts video from Parkour with a whooping 2.5 million likes.
It managed to get all those views, likes, and 26 thousand comments in as little as 4 months!
#4 Dog is a high jumping champion! Shocks his owners! – 104 million views
That's right, dogs have never stopped surprising us! Look how Marley, the smarty pants Golden Retriever, jumps over dozens of pet plates. Not surprisingly, everyone is happy to tap the Like button, which scored this cutie 1.8 million likes and 14 thousand comments.
Quite impressive for a channel with under 150 thousand YouTube subscribers.
#5 Pre-pregnancy clothes try on – 8.5 million views
For those who think pregnancy is finally time to enjoy your favourite food and watch cartoons, I'm sorry to disappoint. For this baby mama dance video the "ever-growing belly" seems to pose a challenge.
Anyway, 25 thousand likes on this Shorts signal that it's well worth watching.
#6 Girl messing with Queen's Guard, see what happened next! – 28 million views
While for many of us Queen's Guard is a no-no, for this Indian actress dancing moves around the guard is just another way to push harder to stardom. Tuber's Talk featuring YouTube Shorts is an unbelievably small channel with just under 18 thousand subscribers.
After all, 28 million views is not a common sight on channels with under 100 thousand subs.
I must admit, watching it was fun, especially with such a clickbaiting title.
#7 How to use new 6D2 Hair Extension? – 18 million views
Remy Hair is another relatively small channel with just 25.8 subscribers and yet another mind blowing 18 million views in roughly 1.5 months. The true power of YouTube Shorts and keeping up with fashion trends.
Clearly hair extensions is a trending topic in the hair and fashion category on YouTube.
#8 She won a car after hitting every shot! Do y'all think you'd be able to do it?! (WOW) 😳 – 9.8 million views
YouTube Shorts with the exact same title couldn't do better than this one. America's favourite game and the short length of a video makes you glue to your screen watching her every move for 29 seconds.
Well done on this one, HoodzoneProductions!
#9 Fear is not real – 6 million views
Earlier in this post we've discovered that even the short videos you shoot long before YouTube decided to experiment with its Shorts feature. This video from Yenny Christine facing her worst fears proves we are right.
Uploaded in December of 2016, a video hits 6 million views approaching its 4th year on the channel. The long awaited appraisal has finally come.
262 thousand people like me and you liked Yenny's adventure.
#10 SCARY MOVING STATUE, OMG! 59M Views! NEVER MISS – Moving Statue In London #Shorts – 62 million views
If you aren't already impressed by the numbers, here is one YouTube Shorts for you.
A good example of how a channel with 45 thousand subscribers reworked its shorter content from 2017.
As soon as the Shorts feature was rolled out, ONLY FUN creators took the Scary moving statue video back to work. They've added the #Shorts in the title, and included the growing number of views in the title. That strategy proved to pay off, bringing in amazing 830 thousand likes and boosting the views count. Try not to watch.
Want more videos and channels? Check out our YouTube Lists category to see our most recent Top 14 Female YouTubers You Should Check Out?
To Wrap This Up
For better or worse, Shorts are here to stay for at least another couple of months. You may be already shooting Stories and regular videos, but failed to grow YouTube views and subscribers. Why not to hop on your chance to use YouTube Shorts to your advantage.
Currently YouTube Shorts release date for all is not announced and the new feature is only available to creators in India. But this does not mean creators from the other parts of the world cannot record short shorts videos under 60 seconds with their smartphones.
If you run your eyeballs over this blog post already, you know how to make most of Shorts and downplay other creators in your niche who haven't tried this feature yet.
248
0
0
cookie-check
YouTube Shorts: 15 Questions You Want to Know Answers For