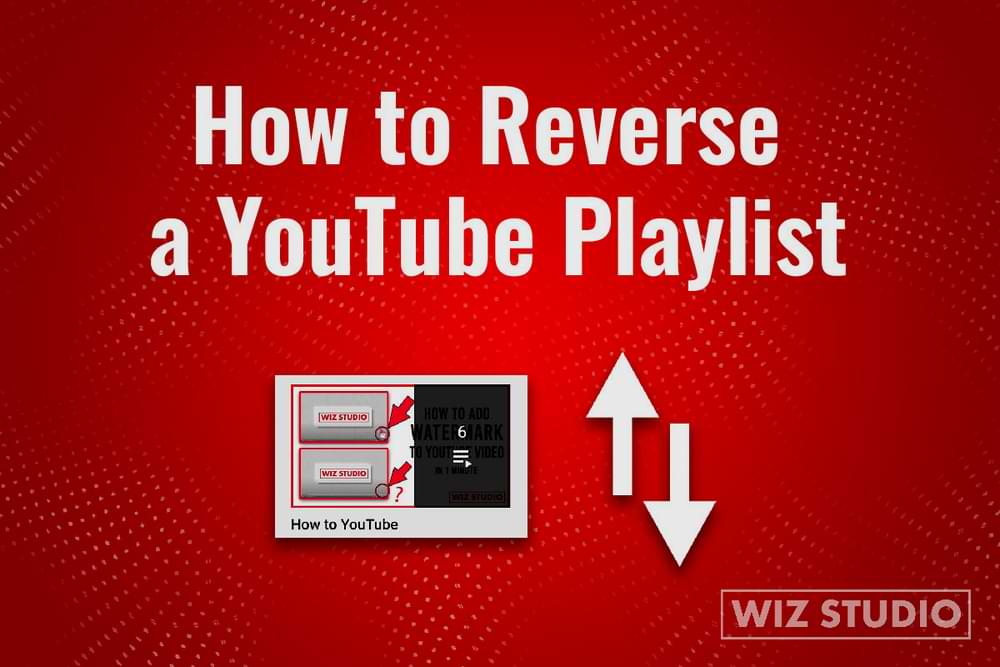 How To Reverse A YouTube Playlist [Free Chrome Extension]
Want to know how to reverse a YouTube playlist?
You have been watching a YouTube video when you suddenly realized it was an important piece of content you want to learn and read more about.
However, you only watched the first video and the whole playlist is an order you don't want.
So, you need to learn how to reverse the YouTube playlist so that you can watch it in an order of your choice.
In this article we will discuss and explain how you can watch and reverse YouTube playlist with ease and with just a click of a button once you download the necessary free extensions.
How To Reverse A YouTube Playlist
To reverse a YouTube playlist you will need some extra help. The extra help will include a free extension from your browsers app store.
💡 Quick Suggestion: Check out this 1-minute guide on How to Remove and Save Playlists on YouTube.
Since most people today use Chrome, let us just discuss this very browser.
There are many extensions that could help you reverse a YouTube playlist, but the best and the most integrative one is the "Improve YouTube" extension.
We are not affiliated with them in any way. It's just that it is the best extension to reverse a playlist on YouTube.
To download the extension:
Click on the three vertical dots on the right top side of your screen.
Go to more tools options.
Choose extensions.
Then, click on the three horizontal lines on the left top side of your screen.
Finally click on the link that shows up at the very bottom of the left side pop up window.
You can also access the webstore by simply typing webstore at the end of chrome.google.com/webstore
Note, when you download the extension, you will also need to pin it to the task bar.
To pin it, start by clicking on this icon shown below.
2. Once it shows a tab like this below
Click on the pin icon to activate it.
With that you are set and can now reverse your playlist easily and for free. Could not find where the Extension manager is? Watch this 1-minute guide on how to reverse a YouTube playlist. It should seem easy-peasy now.
To Wrap Up
To put a stop to peace about how to reverse a YouTube playlist, we say that you may not need this feature as often as you spend time on YouTube.
However, having the option under your hands and ready to go any time, is a good feeling. Thus, it is worth downloading the extension for it.
😅 Suggested Reading: For more helpful how to tips and guides for YouTube beginners, check out How To Make YouTube Videos Private [+ FAQ] | WizStudio
414
0
0
cookie-check
How To Reverse A YouTube Playlist [Free Chrome Extension]